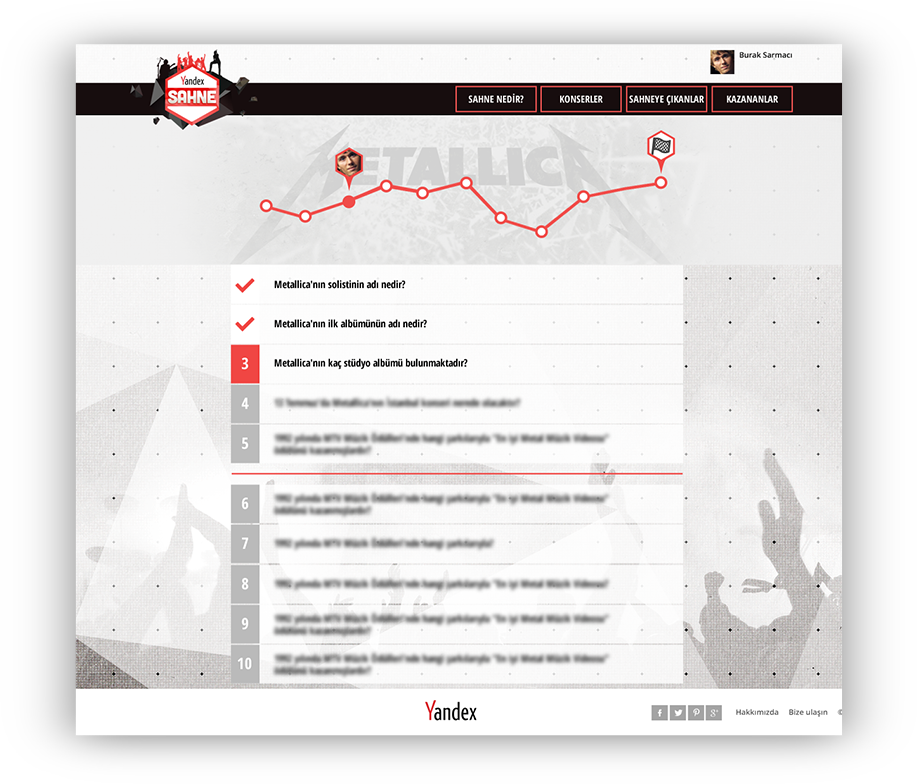 Events are a lot different with Yandex!
The users arrived at the area on the day of the event to see a Yandex Sahne counter and a real stage. We gave them directions on the counter; we told them to get on the stage wearing the clothes exclusive to the concert to take photos and share them on Instagram with #yandexsahne hashtag. The photos were shared before the event, and the owner of the first three posts with most likes had the opportunity to go backstage.
Yandex Sahne was not only on the digital platform; it also reached and won the hearts of the young users who attended the event by taking the experience to the event area. KPIs got satisfying results and there was a noticeable increase on the graphics during the time Yandex Sahne was active.