Hundreds of real statistics!
We managed to raise awareness by using real data from Turkey and the rest of the world on our banners. This data had been published for a day online and then had got lost in the depths of the internet. It was important for us that the data was accurate; therefore, we double-checked them with women's associations and collected them at our micro site to create a hub. Now, the truth was clear.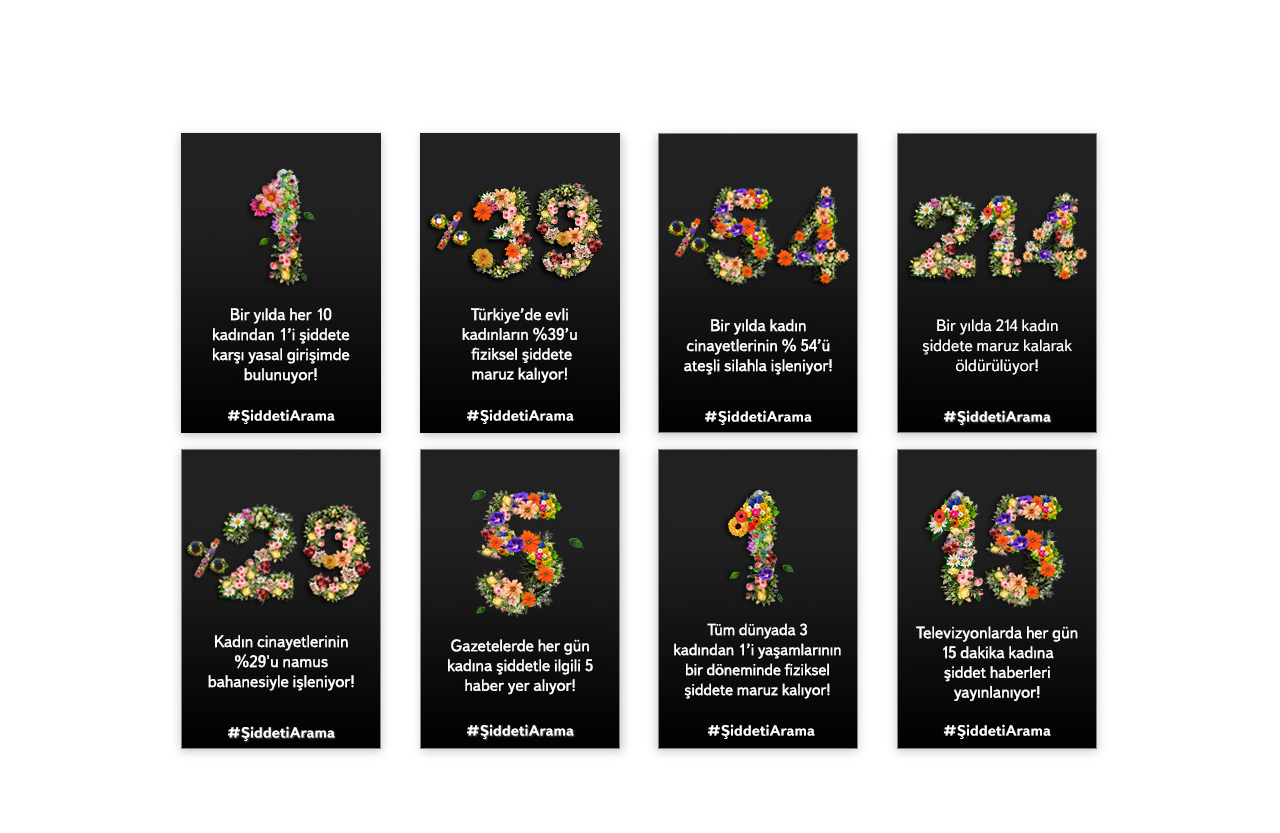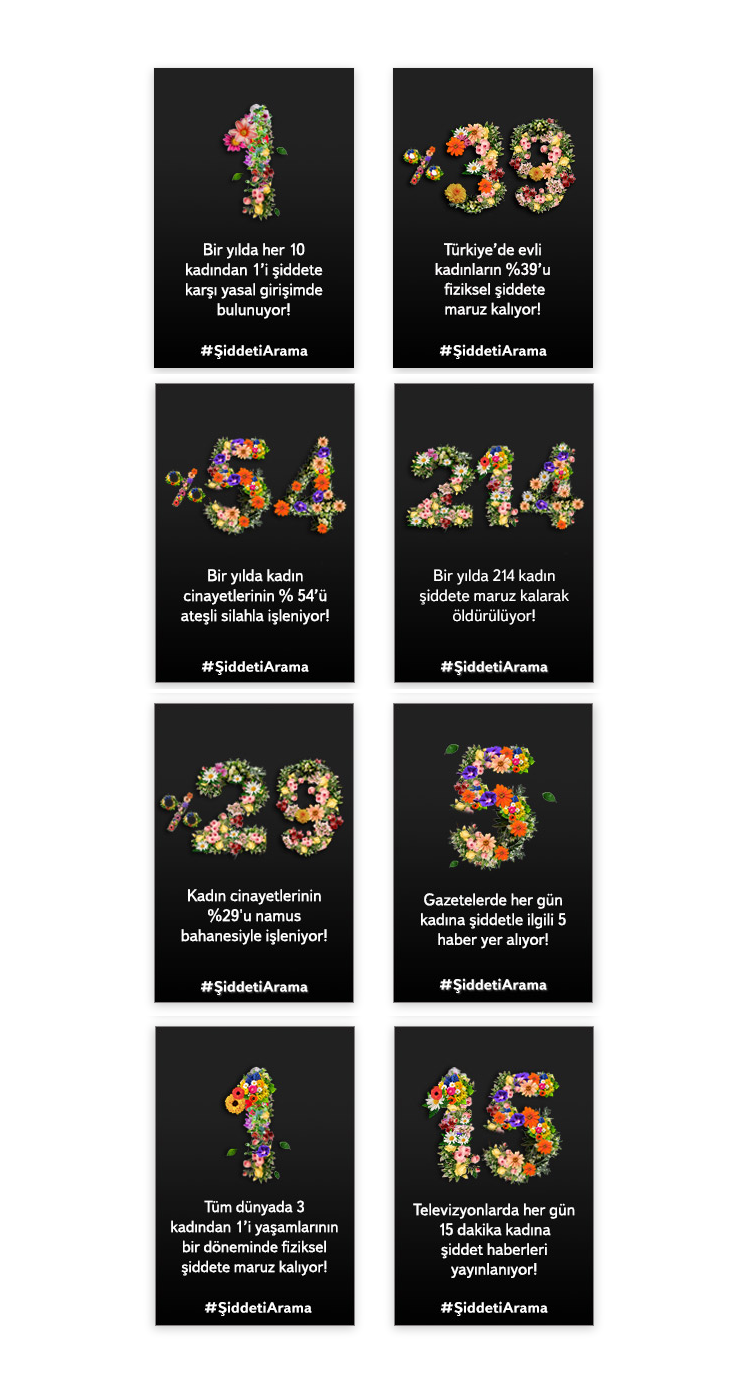 Growing support by sharing
The users who came to our micro site by clicking on the banners have supported our campaign by viewing these statistics and sharing them online on their own social media accounts. In order to avoid highlighting the company, we did not have any PR or advertising support and we did not share this on our social media channels. However, the message of the campaign was so strong that after a while celebrities began to recognize the site and they helped us to reach the target audience by supporting the campaign via #ŞiddetiArama (#Don'tSearchforViolence) hashtags. The website was only online for one day, but it got the support of a lot of people with the viral effect.
This success was awarded with the Bronze Mixx at Mixx Awards Non-Profit / Public Services category.