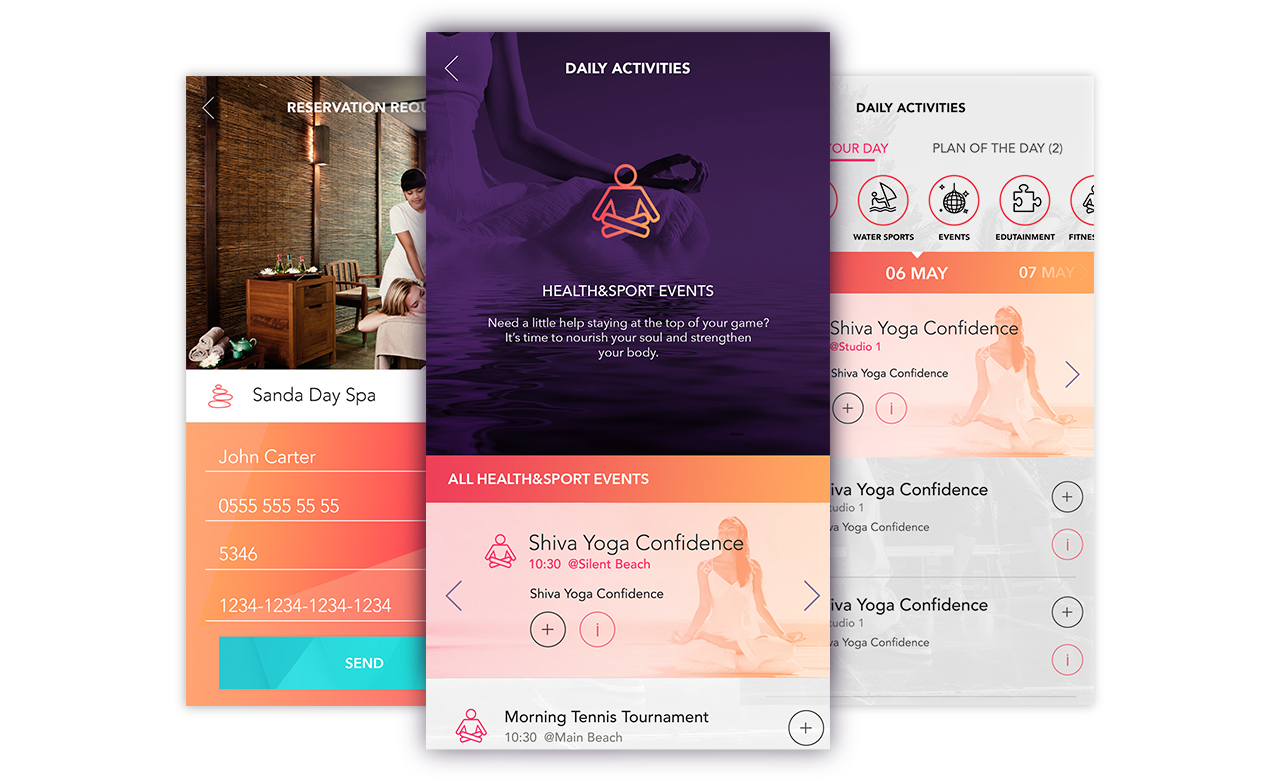 A simple, quick and aesthetic interface!
We have designed an easy-to-access mobile interface for holiday goers, which enables them access all of the hotel facilities so that they can have a more quality, fun-filled, productive time!

App users can simultaneously keep track of daily activities and workshops and make reservations with just one click!