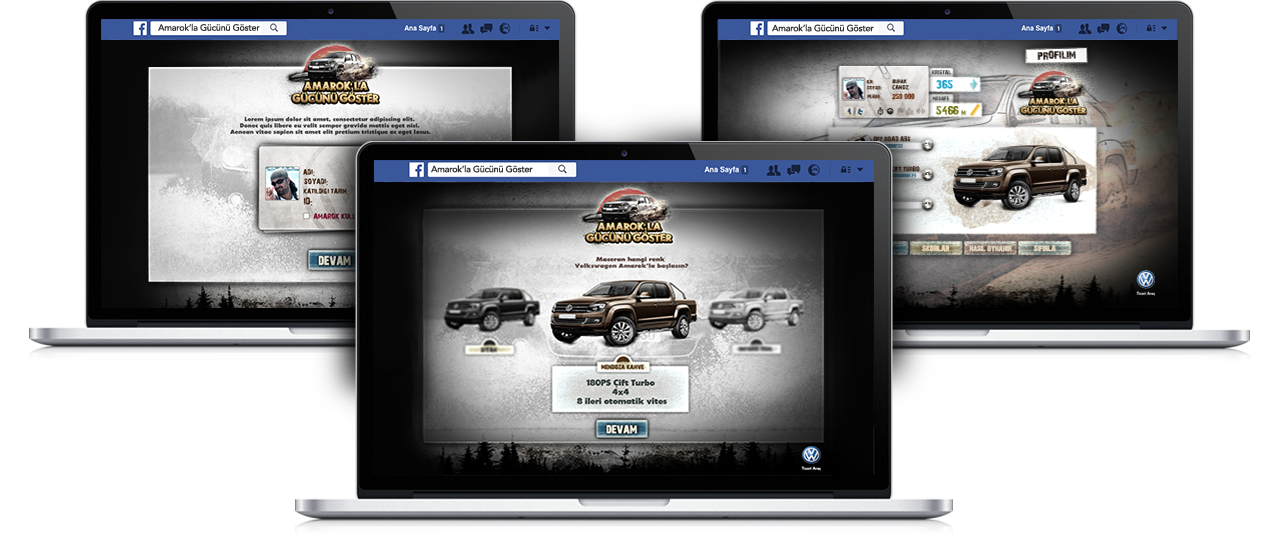 Tracks both in the city and the nature!
The users were able to experience the power and various features of Amarok in three different tracks; they had the opportunity to earn more points by winning crystals and getting the cargo, which represents the real lifestyle aspect of the vehicle.
They needed to finish the race with the minimum of three stars in order to unlock the next one. After finishing the three races successfully, they could join the 4th race, which was a never-ending track.