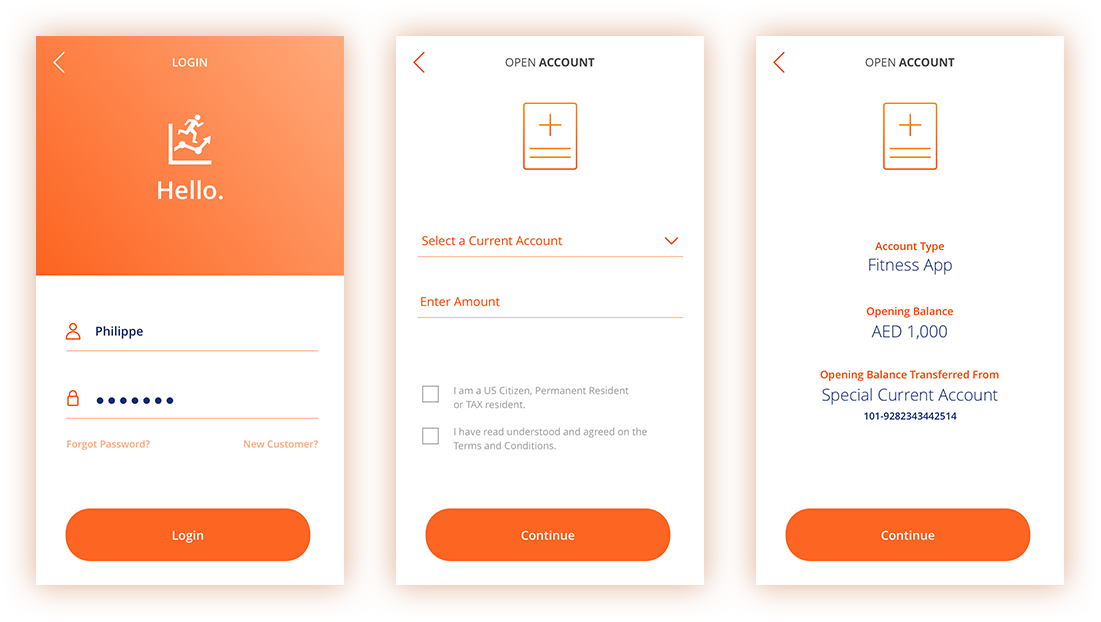 Be the bank customer or not!
We designed the application so that everyone can download it and try out whether he or she is a bank customer or not. The application that provides setup for the bank customers through the real bank account allows the users to create a 2 months trial bank account for non-bank customers and install the virtual money into the account and see their profits as they use the application. Thus, the users who are not bank customers can also experience the benefits of this ecosystem.
The bank customers can now open a "fitness account" through the application after downloading the application without having to go to the bank, while setting up the application, and they become able to transfer the amount of money they want to their newly opened fitness accounts from the other accounts.
Match with your smart wristband!
The users have become able to keep up-to-date with the data by integrating the smart wristband during installation or by connecting the phone's health care application.