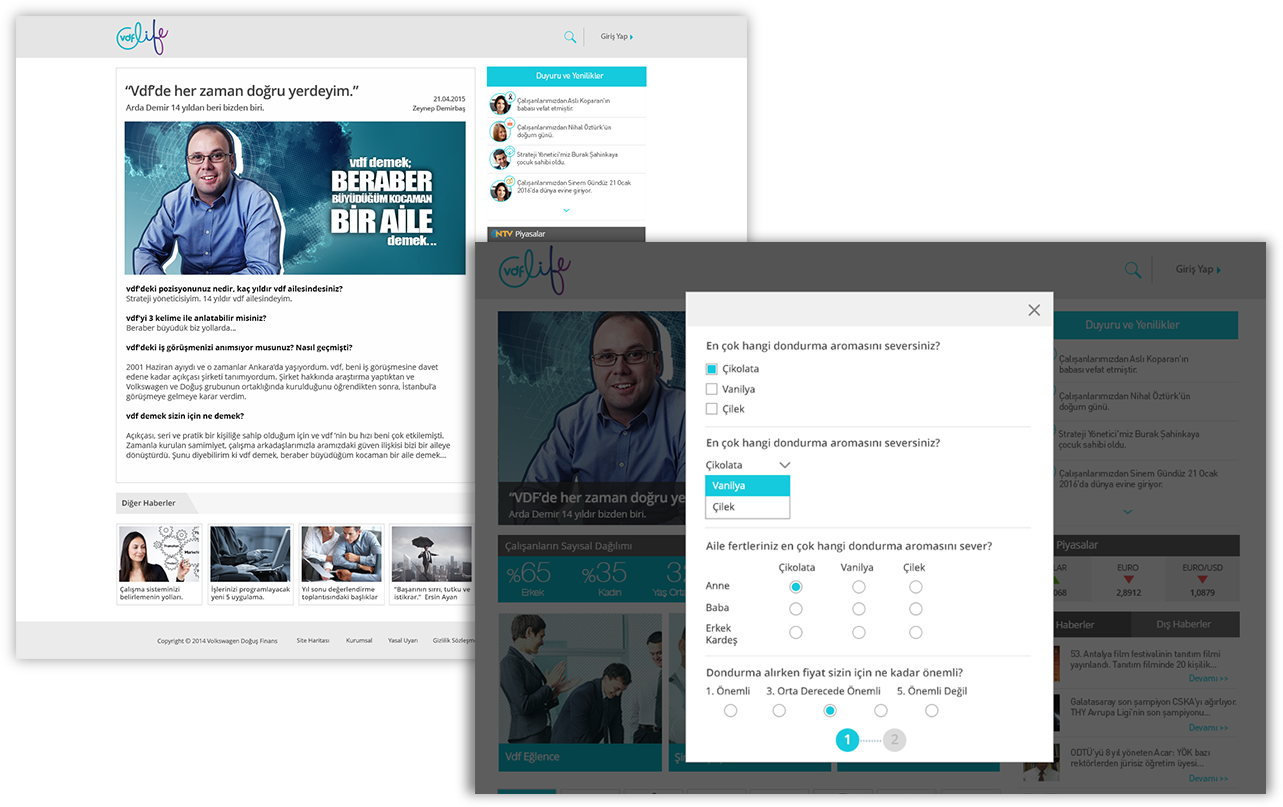 Everything about the business life!
Getting to know each other better with the help of the portal, the employees were able to reach any information they needed to know here such as inner memos or innovations in the sector. Therefore, inner communications of the company were strengthened, the employees had an opportunity to get to know each other, and the new employees had a quicker adaptation period.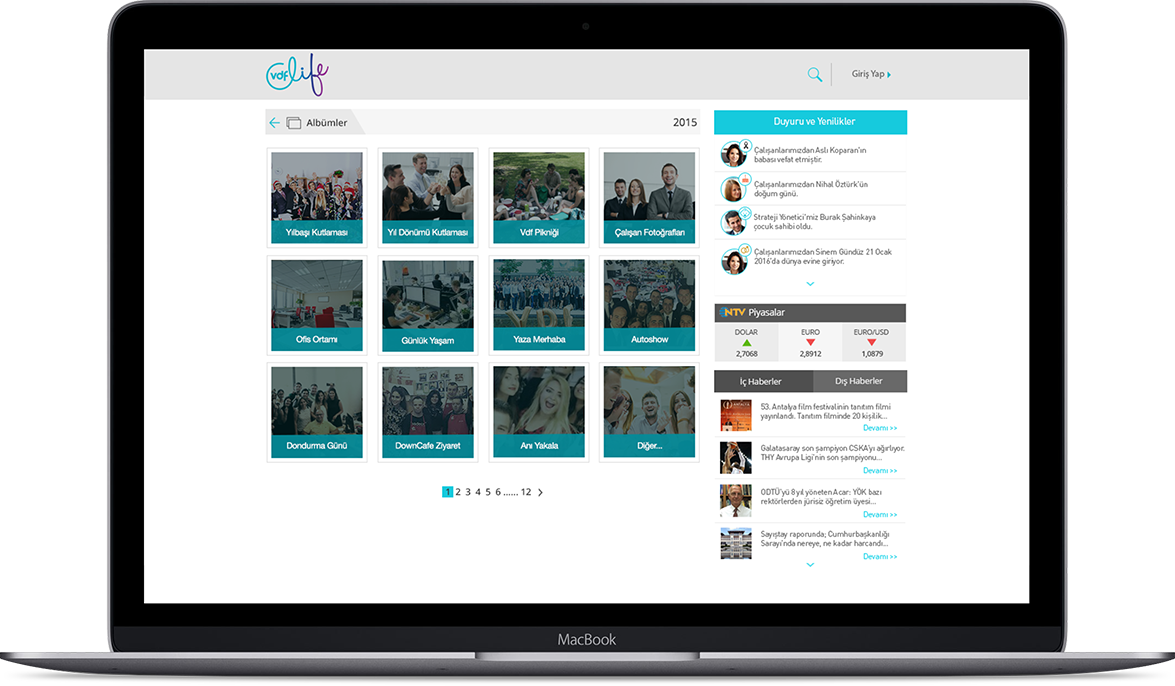 Digital living space!
With news about the company and employees as well as innovations in the sector, this portal is just like a digital living space for Volkswagen Doğuş Finans employees!