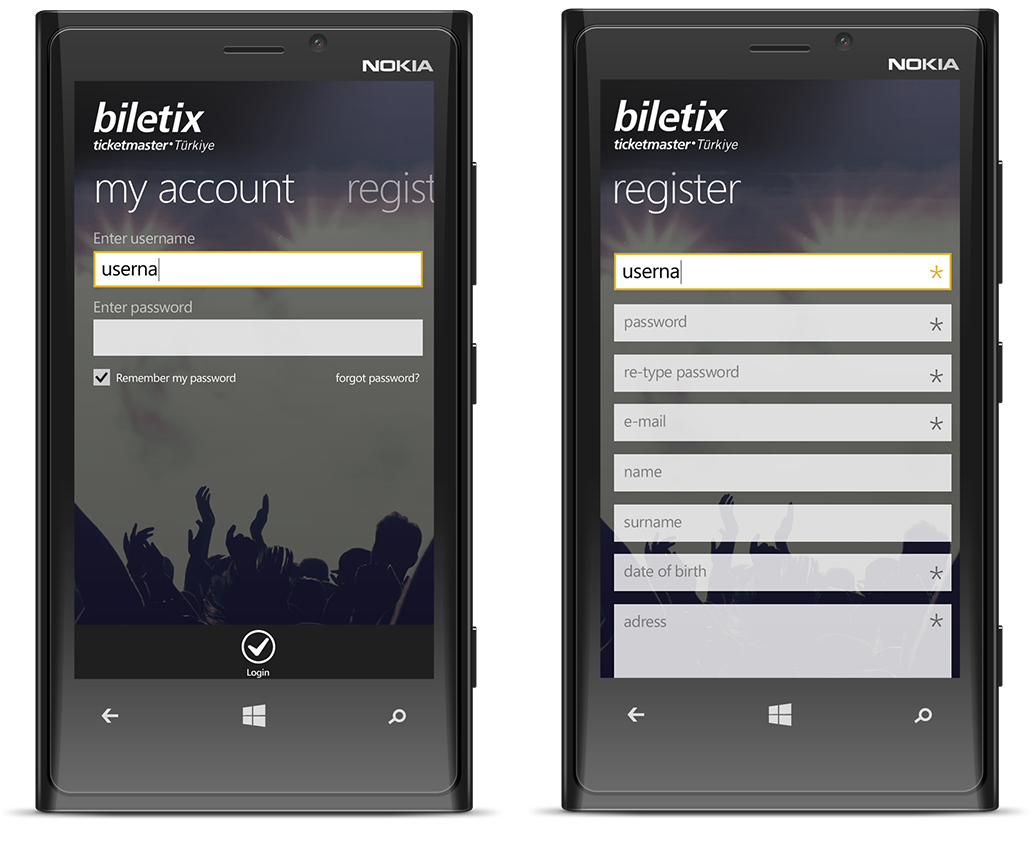 Don't miss out on events!
The users were able to display all the events in a 15 km radius with the ''Events near me'' feature on the mobile app, to discover the most popular events on a chosen location, and to get an idea of the event beforehand by viewing the photos of the artists and the events.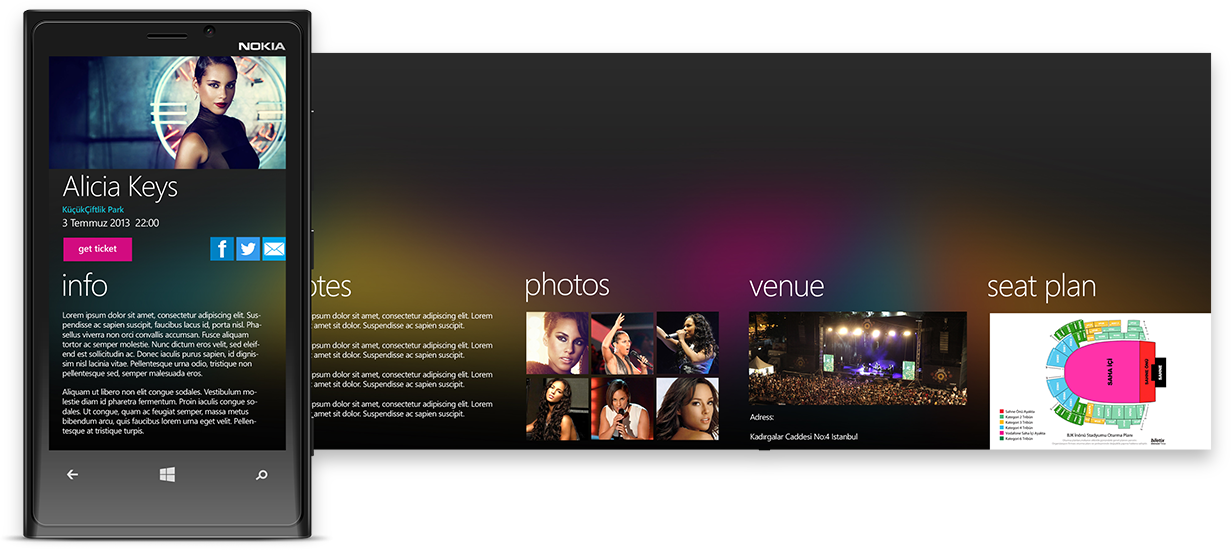 Easy ticket!
The Biletix users on other platforms had been able to buy tickets quickly and easily by saving their credit card information on the application. We brought all those features to the Windows Phone platform in order to help the users obtain their tickets in the form of mobile barcodes. Therefore, they were able to go through the process in quickly and receive their tickets easily.